Sponsors
Tom is able to offer tailored sponsorship packages that cover all levels of financial involvement. They are designed to maximize the branding opportunities.
For many companies, people who participate or are involved in eventing are part of their core demographic and target audience. Sponsoring Tom can increase your company's profile and extend your media coverage. Promotion of a company can be achieved over tannoy commentary and in the local and national press. Tom's HGV horsebox, saddle cloths, travel rugs and rider clothing also provide advertising space.
Sponsorship with Tom also guarantees personable hospitability and access to top class events. He will work hard as a committed, loyal, articulate and enthusiastic 'brand ambassador.'
Tom is currently supported by:
Bed-Down
I have used Bed Down Excel for many years. This combines chopped wheat straw with shavings and is an ideal 'duvet' for my competition horses. Soft, comfortable and sweet smelling, it is extremely absorbent and so easy to muck out. It has helped me control horses weight and encourage excellent foot health too.
Devoucoux
I have ridden in Devoucoux since 2009 and am proud to be associated with the market leaders of stylish, beautiful and comfortable saddles. Currently I use the Chiberta and Chiberta Lab jumping saddles, which are forward cut but still allow freedom of the horses shoulders, and the Maikla dressage saddle.
Dodson & Horrell
I have been an advocate for Dodson & Horrell since 2018. They have helped my yard find a simple, easy to follow but balanced and comprehensive feeding programme. My favourite product is the Staypower Mix which allows my competition horses to get all the energy they need for their intense work around a cross country course, while also preventing them from buzzing over during the dressage.
Equiclass
I met Gina from Equiclass several years ago and am proud to have since had three pairs of Secchiari custom made riding boots. The boots are so elegant and I am always being asked about them. They feature beautiful detailing on the toe and upper leg, but are also tough and comfortable - without doubt the best riding boots you will ever find.
Gatehouse
I have ridden in Gatehouse hats since 2008 and am incredibly lucky to have had such a longstanding involvement with the leading manufacturer of safe and stylish hats. I am currently wearing the MK11 Conquest for dressage and showjumping and the RXC1 for cross country.
KBIS
I moved my yard public liability insurance over the KBIS in 2018. I discovered they were by far the most cost effective while also offering an extremely comprehensive cover. They were incredibly helpful with outstanding customer service, making what could be a stressful and complicated area feel very smooth and reassuring.
Lucy Hall Photography
I have known Lucy for several years, mainly through her friendship with long term owner Pixie Thomas. Lucy's photographs are shown throughout my website and I thank her for their use. Lucy also manages my PR and really goes the extra mile in providing support and keeping my sponsors and clients well informed with news, pictures and updates.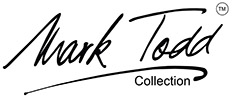 Mark Todd Collection
The Mark Todd Collection is a sister company of Gatehouse, and has been equally as generous in providing top quality products for the horses and team. They produce just about every item for horse and rider. We have been lucky enough to benefit from top quality rugs, exercise sheets, breeches, coats and travel boots to name but a few. Their products are stylish and last brilliantly.
Peter Rowland Education
Peter Rowland Education is run by my father who owns shares of Carver Doone and Quintilius and assists with their running costs and my training.
Sprenger
I have ridden in Sprenger's Bow Balance stirrups for many years. My biggest reason is the 'suspension' design that absorbs concussion and helps keep my knee open and relaxed but still with a strong lower leg. In addition they look extremely smart and the flexibility makes them very safe. I would not ride in any other stirrup.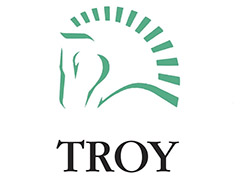 Troy Solutions
Carver Doone has run under sponsorship from Troy Solutions of Whitney since 2016. Troy provides Customer Research for companies and is run by Mr & Mrs Wilmshurst, who have become fantastic clients and friends through their involvement with Carver Soon and up-and-coming ex-racehorse Society Secret.
Veredus
I have used Veredus horse boots for many years. They offer all round support and protection especially for the horse's tendons, and also look super stylish and works of art! The Evento cross country boots are lightweight with breathable air vents, but also made out of extremely tough neoprene. For showjumping I use the Kevlar carbon fibre tendon boots, and at home the horses wear the TRC brushing boot range.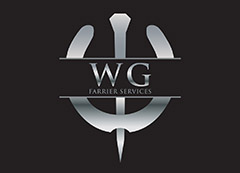 WG Farrier Services
Robbie Watson-Greaves has been my farrier since early 2018 and we recommend him highly. He makes all his own shoes and takes a very careful view on all the horses, looking at their conformation and creating individually tailored approaches to each horse. I am very grateful to have him as part of the team.