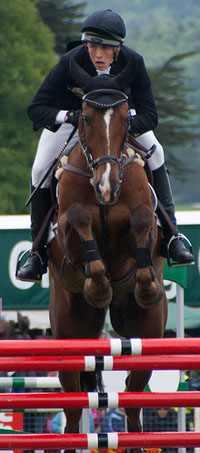 Tom is able to offer tailored sponsorship packages that cover all levels of financial involvement. They are designed to maximize the branding opportunities.
For many companies, people who participate or are involved in eventing are part of their core demographic and target audience. Sponsoring Tom can increase your company's profile and extend your media coverage. Promotion of a company can be achieved over tannoy commentary and in the local and national press. Tom's HGV horsebox, saddle cloths, travel rugs and rider clothing also provide advertising space.
Sponsorship with Tom also guarantees personable hospitability and access to top class events. He will work hard as a committed, loyal, articulate and enthusiastic 'brand ambassador.'
Currently supported by:
Gatehouse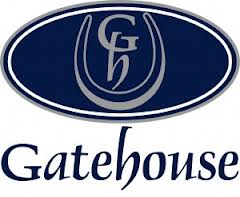 I am well qualified to sing the praises of Gatehouse. I first wore the HS1 skull in 2008. Because they are the safest and most stylish hats on the market, I have stuck with Gatehouse ever since.  In 2012 I also began wearing the more formal Conquest range for the showjumping and dressage phases.
Confidence EQ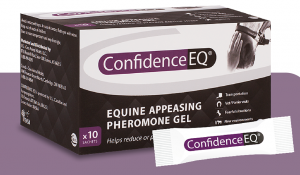 ConfidenceEQ is a pheromone gel for horses to reduce stress. Used for transportation, vets/farrier visits,fearful situations,training and new environments. I have used it personally to help reassure horses in atmospheric competition environments. Find my testimonial on the website.
Devoucoux

Devoucoux is a French manufacturer of luxury horse saddles. Having grown up watching Pippa Funnell ride in them, in Winter 2009 I brought a Devoucoux Chiberta jump saddle. In 2014 Devoucoux assisted in the purchase of a second, made-t0-measure Chiberta featuring their D3D technology and updated my older saddle. I now have a system to ensure that whether a horse be medium or wide, they are ridden in a top of the range fitted saddle. In 2017 I received another Chiberta and a Malika dressage saddle.
Troy Solutions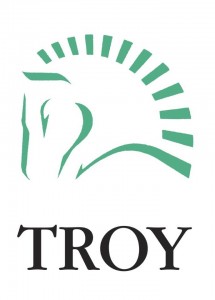 MGH Carver Doone runs under sponsorship from Troy Solutions of Whitney.
GAIN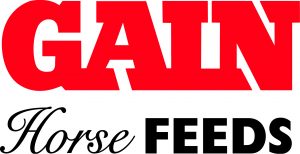 I have fed GAIN Horse Feed since 2014, supplied by Emma Martin of Delahooks in Cheltenham. We feed their Easy Go Cubes, Prep and Condition, Feed Balancer and range of Competition Mixes.
www.gainequinenutrition.com
Equiclass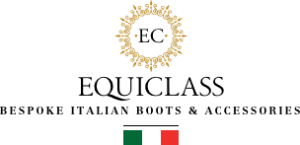 I have ridden in made to measure Secchiari boots, supplied by Gina at Equiclass, since 2012. They are without doubt the smartest and most comfortable on the market, with a huge rang of styles and individual design features available.
https://www.equiclass.co.uk/