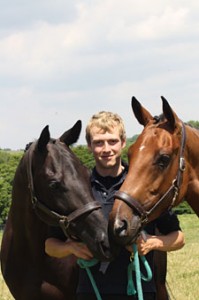 EARLY YEARS
For as long as I can remember, I have wanted to fulfil my dreams of being a world renowned rider and consummate horseman.
These goals began to come to fruition thanks to my first horse, Hennessy Cormac. Bought in 2005 as a five-year-old, when I was 14, we introduced each other to eventing and have progressed up the grades together. Produced and educated entirely by myself he was to become a horse of a lifetime.
I spent two years under the guidance of Angela Tucker, followed by work experience with both Pippa Funnell and Nigel Taylor.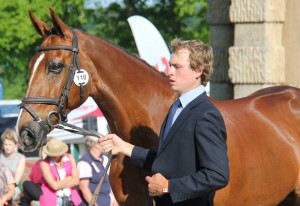 In 2009 my partnership with Hennessy brought many placings at intermediate level and in Young Rider trials, and we finished the season with a top 15 placing at Weston Park CCI**.  The following season we stepped up to advanced level, completing Blenheim CCI***, Hartpury CIC*** and the Intermediate Championships at Gatcombe. Two top seven placings in the spring of 2011 sealed Hennessy's advanced credentials.
OWDESWELL MANOR
For six seasons between 2011 and 2016, I rented at Owdeswell Manor near Cheltenham. This provided the ideal base for me to the build the foundations of my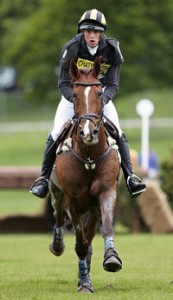 career and business. In 2011 I began renting six stables, and by 2015 this had grown to 16 stables, with multiple horses competing throughout the country each season.
During this period Hennessy Cormac continued competing, adding a further two Blenheim completions to numerous other CIC3* competitions. He retired in style in October 2016 with a clear round at Pau 4*.
Claire Dubowski's W. Iridium was a prolific horse for us in the 2013/14 season with double clear at CIC and CCI** level, as well as a multiple clears at CIC3*.
The Carnival Cavalier was to become the second horse (after Hennessy) that I produced from BE100 to 3*. Along the way he picked up multiple wins and placings at Novice, Intermediate, 1* and 2* levels as well as three clears at Advanced levels, to further my experience and become one of my most consistent horses.
And Possible Mission would become my third horse to produce from scratch. He was the start of an association with Mr and Mrs Patrick of Mission Eventing. Picked from a dark flooded Irish hunting school in January 2012, he went to the 6, 7 and 8 year old National Championships, and the Novice and Intermediate Championships thanks to multiple wins and placings at Novice, Intermediate and Advanced. Maybe a Mission joined us in 2014 too, a second horse for Mr and Mrs Patrick.
Other memorable horses during this period included Zepilot, who won at Intermediate level and was owned by long time client of 7 years Debbie Scott-Skinner, and Crown Tilly who in 2011 was the second horse I competed at International level.
Owdeswell Manor provided the ideal base to teach and sell from. Both these activities gained momentum: I now teach clinics throughout the country and train clients up to 2* level. We have sold horses nationally and internationally, including to France, Italy and the promising Novice horse One and Only to Olympic gold medallist Leslie Law in America.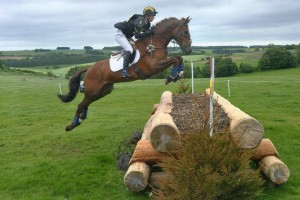 AMPNEY KNOWLE
February 2017 saw the start of a brand new chapter, with a move to Ampney Knowle Farm. Owned by long term clients Mr and Mrs Alberto, we now occupy brand new state of the art facilities (see "Facilities" page.)
Possible Mission competed at both Bramham and Blenheim CCI***s, and alongside a double clear placing at Hartpury CIC3* is now qualified for 4*. I continued to build my most exciting string yet: Maybe A Mission was placed at 2* and will be aimed at 3* moving forward; Lynne Langridge's homebred Freshmans Minstrel won three Novices on the bounce and finished the season double clear at Intermediate; six year old MGH Carver Doone jumped his novice courses with such ease I'm convinced we have another advanced horse; and I rode a further 10 horses at British Eventing competition, including a team of  four 5 year olds who all show top attributes for the future. A partnership with Jo Handman's Carlyon Equestrian also promises top class young horses being produced for the market.
To have built up one of the most promising event yards in the country at my age highlights my talent and ability and singles me out as one of the most investable and exciting young riders in the country.  My professionalism, focus and determination is coupled with a happy atmosphere and would make me the perfect jockey for your horse.